Story Board
Digitally hand-drawn and annotated by me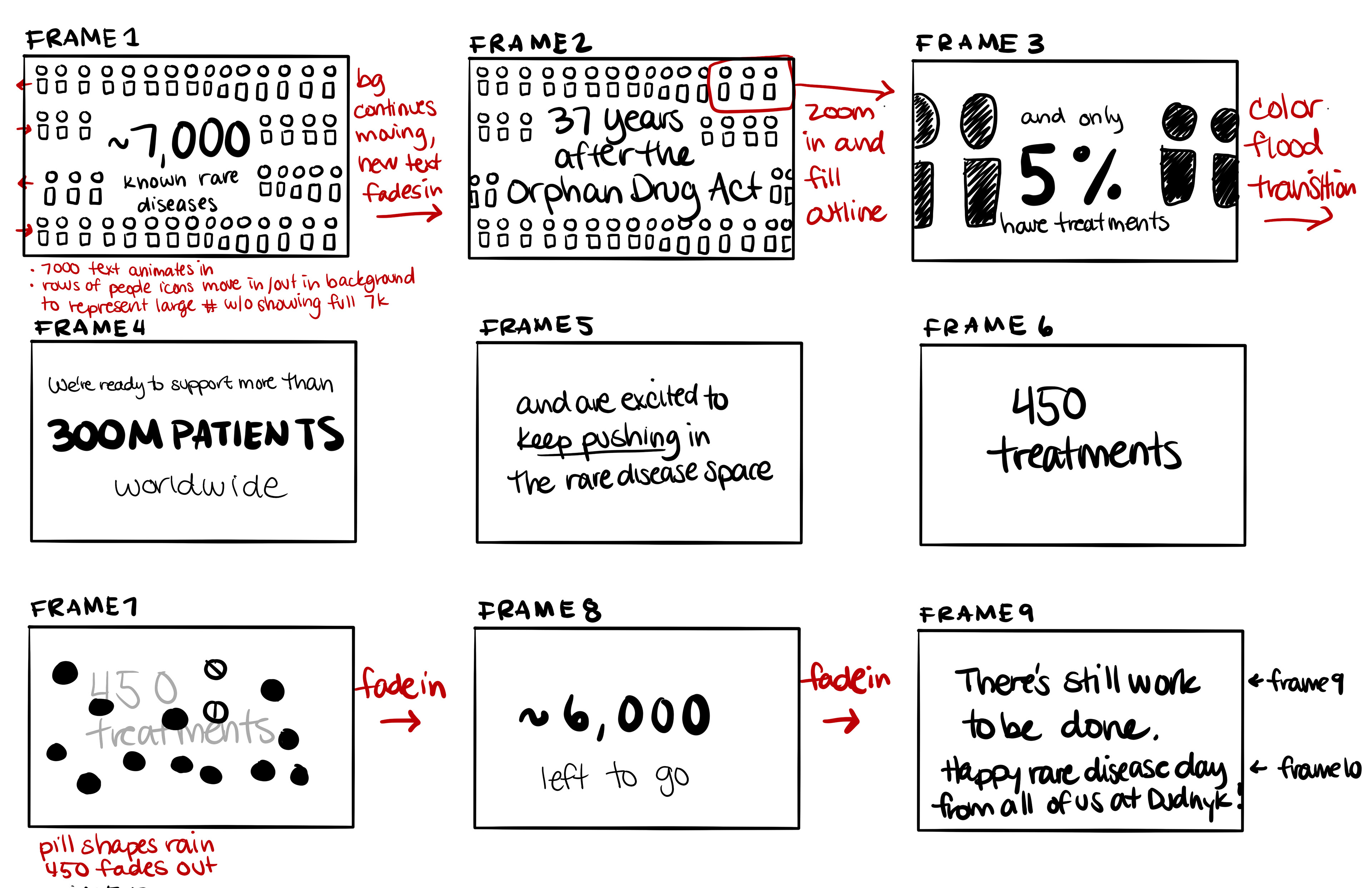 Concept + Copy Document
I worked with copywriters to concept and design the flow of the video. I also took feedback from the creative directors.
Rare Disease Day infographic video storyboard
[Dudnyk orange/red/blue, hand-drawn aesthetic throughout]
[image of patients]
[copy]
~7,000 known rare diseases…
[image of patients, zooms in on a few in the bottom right corner] 
[copy]
And only 5% of them have treatments.

We're ready support more than 300 million patients worldwide through
Educating physicians
Raising awareness
Promoting orphan brands
[Highlight the other patients]
[copy] And are excited to contribute to the work still to be done
[image of people fades out, might just be blank, red slate or that cool, hand-drawn look] 
[copy fades in and out]
37 years after the Orphan Drug Act

450 treatments

And ~6,550 to go.
[copy fades in]
There's work to be done this Rare Disease Day.
[copy fades in]

[insert hand-drawn Dudnyk building if space. It looks cool]
Happy Rare Disease Day from all of us at Dudnyk!